This story begins with this photo taken in 2006.
It was a hot day and we traveled far to visit this family. If you look closely at the photo you can see the despair etched on faces.  A mama and a daughter-in-law whose lives are forever changed as HIV/AIDS claimed the lives of mama's ten children, including the husband to the young woman standing.  It was tragic beyond words. This photo haunted me for months long after I left Kenya, leaving me feeling their despair and wondering "what can I do?"
Fourteen years later we drove down the same dirt road and made our way on a small path to the compound. It has changed and I didn't remember it until Deaconess Mary began describing the situation, and suddenly the picture came back to me.
  Now the mama is really old. And she is alone. She is unable to get out of bed by herself and needs assistance to walk.  Dcs. Mary and  Dcs. Elizabeth got the mama out of bed and brought her to the second of the two rooms of the mud hut.  The mama poured out her grief of being alone. Of losing her ten children. Of being alone and in need of care. Of a time not so long ago that she had no food for three days and despair took over. Of how she managed, (and she didn't know how) to get a rope over a beam with the intent of hanging herself.  She was done. Forsaken and hopeless.   And yet, some small sliver of hope was there. She remembered God's promises to never leave or forsake her.  She let the rope go slack. But her grief remains.
Mary is one of the women of mercy whose gentle, humble presence brings healing.  She organized members of the church to check in on mama Caren, and bring her food.  The neighbor girl brings her water from the river each day.  Mama is so grateful. This day, Dcs. Mary brought her milk and sugar. Dcs. Elizabeth brought tiny silver fish, dried.  They sang songs, read scripture and we prayed together.
When I peered in the room that serves as her bedroom, I noticed the bed.
When I left this time, I did not despair. I smiled as I remembered folks who pressed cash into my hands before I left California.  "You'll know what to do with it." They said. I rejoiced at those of you have so generously donated over the years.  And we made a plan.  We would buy a new mattress, sheets and blankets.  Pastor David Chuchu had a wheelchair he would bring her so she could get out of the hut and even go to church.  And so it came to pass.
Dcs.Mary with new mattress
New mattress and bedding
mechanic (and church evangelist) assembling wheelchair
Oh the joy! mama was so happy.  Pastor David Chuchu, Dcs. Mary, Mechanic and mama. she was singing songs of praise the whole time.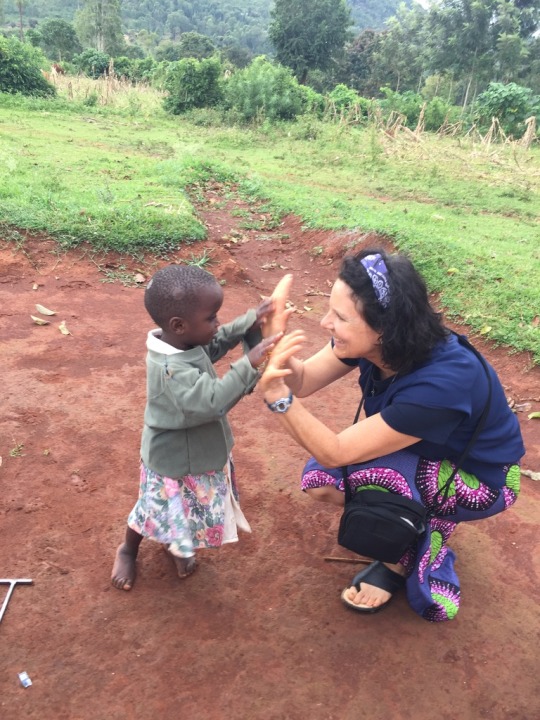 My new friend. Oh, my heart is full
via Always Mercy https://ift.tt/38ReslC